NASHVILLE—Are you a fan of seafood? I bet you want to experience the best seafood in town. Nashville has plenty great seafood restaurants, but here are some recommendations from us you might want to try. Let's take a look!
1. The Optimist
They are located at 1400 Adams St Nashville, TN 37208. You should try their Tuna Tostada, The Optimist Platter, Buratta, Gulf Shrimp a la Plancha, Soft Shell Crab, Lobster Role and many more. The staff are friendly and helpful, the atmosphere is convenient to enjoy your dinner. They open everyday from 5p.m. to 9p.m.
"I usually don't eat seafood when I'm not in a coastal city unless I'm going to The Optimist. The quality of ingredients and creative dishes makes this an exciting place to eat. The rolls are legendary and the drink menu is fantastic. The bartenders are well-versed and can make anything off-menu. One of my favorite Nashville spots!" - Shane on Yelp.
2. Red Perch
You can find them at 4101 Charlotte Ave G120 Nashville, TN 37209. Some of their menu are Fish and Chips, Fish Gyro, Crab Bahn Mi Sandwich, and Tennessee Catfish Special. They also offer gluten-free menu. All of their food are freshly made, oh yes, do not forget to try their tartan sauce, perfect combo with the fish! Enjoy your lunch here, they open from Tuesday to Friday at 11a.m. until 2:30p.m.
"I don't have much of an appetite for fish as a norm for a meal, but Red Perch has been helping to change my mind in that regard. I had the Fish Gyro yesterday and it was money well spent for this gem of a sandwich. Unbelievably loaded with cabbage, tabbouli, tzatziki, and hummus. It was literally bursting with flavor. I'm looking forward to trying many more items on their menu. They also have daily specials. They get an A+ for the friendliness of the staff, too. Seriously, check this place out." -Chuck on Yelp
3. The Hampton Social
Not only delicious meals, they also serve the Nashville skyline views, coastal rooftop dine-and-drink experience. Their seafood options include Cooper's Beach Calamari, Grilled Octopus, Tuna Tartare, Crab Shrimp Bruschetta, Lobster Roll, etc. Their location is at 201 1st Ave S Nashville, TN. They open on Thursday - Friday at 3p.m. - 11p.m., Saturday - Sunday at 37201 11a.m. - 11p.m.
"The New England Clam Chowder was on point. Creamy & slightly sweet, it was loaded with clams, corn, potatoes, and bacon. It was more stew-like, with chunks of each ingredient. Served with a side of Westminster Oyster crackers, I would have asked for another bowl. Probably some of the best clam chowder I've had in a long time..." - Hyoun on Yelp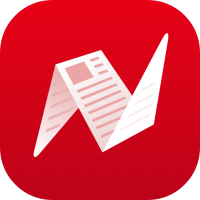 This is original content from NewsBreak's Creator Program. Join today to publish and share your own content.