NASHVILLE, TN — The Loveless Cafe has been in the Nashville area for more than 60 years, serving families and communities with their homemade Southern meals.
With the excellent hospitality and mouth-watering menu, the Loveless Cafe quickly became a Nashville landmark. Its iconic neon sign had welcomed more than half a million visitors per year that enjoy its home-cooked Southern classic, including its popular biscuits.
The story began in 1951 when Lon and Annie Loveless opened their door and started serving fried chicken and biscuits to hungry travelers. Their dish became popular with travelers and they decided to convert their home into a restaurant and also built a 14-room motel for overnight guests.
The motel is now changed to shops filled with signature gifts to bring to your home. It now has two event spaces for larger gatherings, including one-of-a-kind weddings, celebrations, meetings, and more.
Since their opening, Loveless Cafe had received many loves from around the world and received acknowledgment including from USA Today, Taste of the South, Southern Living, The Tennessean, and many more. The TV Camera also loves the Loveless Cafe, displayed on The Today Shows to CBS News, to Ellen DeGeneres tp Martha Stewart Show.
One of the highlights from the Loveless Cafe since its opening is when James Beard House in New York City invited the team to serve a "Loveless Valentine Dinner" to guests in 2013. They served a five-course menu of authentic Southern favorites and were honored to represent the heart and soul of Southern cuisine to New Yorkers.
Up until now, guests visiting Nashville could also visit the Loveless Cafe to relish a cherished ingredient in Nashville's rich history.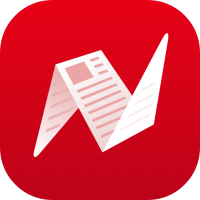 This is original content from NewsBreak's Creator Program. Join today to publish and share your own content.