NASHVILLE, TN — Nashville's future scientist Amare was enrolled in the Y literacy program, a one-on-one reading tutoring to students who are reading below grade level by the YMCA of Middle Tennessee, and that is where Amare met his tutor and friend, Heather.
The 7-years-old dreams to be a scientist since he was young. The young man is very technically-minded, interested in critical thinking, and always interested to see how things work.
However, Amare struggled to read when he was in kindergarten. His mom also noticed that he was having trouble with his speech and decided to enroll him in speech therapy after school.
Heather and Amare spend every Monday afternoon together, working on phonics, fluency, comprehension, and vocabulary. Amare has been wanting to learn and he loves math, so Heather encourages Amare to read well, so he can do the math too.
Amare's reading skills will be critical in the coming years and third grade will be the turning point for them when children started to transition from learning to read to reading to learn.
"Just from working with Heather for the fall semester, he made a whole year's growth," says Jordan Waller, senior director of the Y Literacy program. "He went from [reading on] kindergarten level to the beginning of the first-grade level. It's hard to make an entire year's growth in that short of time."
In each session, Heather started by reading a book. While Amare was enjoying his school snack, Heather began by pointing out specific pictures and words. Whenever Amare was frustrated, she asked Amare to break the sentence into individual words.
The Y Literacy program is important for students like Amare as he got the full attention from his tutor. With Heather's help, Amare got the confidence to ask questions.
"He's very inquisitive with me," Heather says. "He'll say 'Why does this word have this letter? Why does this word have to look like this?'"
This has been Heather's second year tutoring at the Y, and she realized how important learning to read was to her and the growth in the students.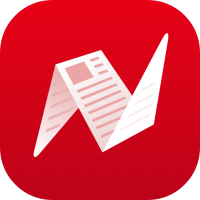 This is original content from NewsBreak's Creator Program. Join today to publish and share your own content.