NASHVILLE, TN — Metro Nashville in conjunction with the Cumberland River Compact lead a public-private campaign named Root Nashville. The purpose of this campaign is to plant five hundred thousand trees throughout Davidson County by 2050. To date, about 18,751 trees have been planted. Root Nashville's vision is to build a tree canopy for Nashville to actualize equitable, healthy and climate-resilient neighborhoods.
As time goes by, Nashville happened to lose its precious tree canopy. The numbers of tree canopy at neglected neighborhoods have been decreasing continuously. Preserving and replanting trees in Nashville is such a pivotal action to create a healthy environment as well as fresh air, as projected that by 2045 population in greater Nashville will growth by over fifty percent.
Trees are taking important roles to establish a healthy environment and residents. However, the numbers of trees canopy in Nashville are not evenly distributed from one place to another. Scientific research has shown that three geographic areas in Nashville, which are being planted with more trees canopy, are more likely to gain a great impact. It is because the planting effort has been focused on those areas.
Advisory Board is responsible to guide this campaign to achieve the goals. The Advisory Boards includes partner organizations that demonstrate an excellent contribution and commitment to supporting Root Nashville as well as continuing to widen its positive influence to a larger community. The chair of the Advisory Board is NahvilleHealth, Cumberland River Compact as an operational partner, while Metro Water Services is the lead Metro partner.
Other advisory boards are Mayor's Office, Hands-On Nashville, Metro Public Health Department, The Nature Conservancy in Tennessee, Nashville Tree Foundation and Urban Land Institute.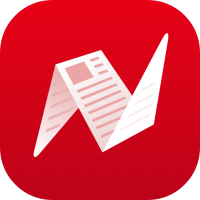 This is original content from NewsBreak's Creator Program. Join today to publish and share your own content.