NASHVILLE, TN—Nashville finally have their first dedicated department for transportation management. On Wednesday, Metro Nashville governments officially launched Nashville Department of Transportation & Multimodal Infrastructure, or just NDOT for short.
NDOT will be responsible for traffic management, commutes, sidewalks, and road maintenance in Nashville. Over the past few weeks, NDOT has opened some transportation-related positions for those who wants to work in the department and take part in the inaugural works. A total of 42 new positions have been created, from managers to engineers.
"We know what has to be done because Nashvillians have told us: better bus service, more sidewalks, bikeways, and greenways, and less congestion on safer, well-maintained roads," said Mayor John Cooper in his Twitter account. The mayor also has an aim for Nashville roads to be more modern and into the 21st century, with NDOT as the platform to achieve that.
The launch of the NDOT is the first milestone to achieving Metro Nashville Transportation Plan. A transportation-focused department was also the main point of Mayor Cooper's 2019 mayoral campaign. NDOT has received $120 million in capital funding for operational budget.
"It is time to get serious and intentional about our transportation system," said Jessica Dauphin, President and CEO of Transit Alliance of Middle Tennessee. With many cities are focusing on transit development through independent local transportation departments, this is what Nashville has needed as the city continues to grow. NDOT will help build transportation network that prioritize safety and accessible to anyone.
Nashville residents can ask, question and address their concerns through hubNashville by contacting 311, downloading the app, or visiting hub.Nashville.gov.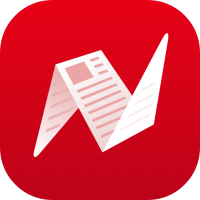 This is original content from NewsBreak's Creator Program. Join today to publish and share your own content.