NASHVILLE, TN – Mayor John Cooper announced that Nashville has marked its milestone to successfully serve four hundred and thirty-six people in stable housing.
This accomplishment is the result of the cooperation between the citywide effort to support Metro, the Metropolitan Development and Housing Agency, and several mindful local nonprofit agencies.
This goal could be achieved by utilizing the federal fund given by the U.S. Department of Housing and Urban Development (HUD). It exceeds the projected plan as Nashville's objective is to assist forty hundred people five months early. The city aims to keep putting multiple efforts to provide houses for more residents and families in need.
"Nashville is a city known for resilience and compassion - and for being a place where we work together to solve problems," Mayor Cooper said.
"We have made strong, early progress to support neighbors with housing and other supportive services, which we know can be transformational for individuals and our entire community," he continued.
Gary Basham, one of the residents who feel helped by the rehousing program stated that he is grateful for the services he received. He said that The Salvation Army is his savior, as if the non-profit had not given the hand, he would probably be dead by now.
He suffers from stage four cancer, which is now in remission. Back then in December, he was sheltering at a local outdoor encampment. At that time, the Salvation Army assisted him to enroll in the Rapid Rehousing program. By dint of the program, he could move to a one-bedroom apartment.
The non-profit agencies that are actively involved in the rapid rehousing project by using the funding given by the government are as follows: Catholic Charities, Community Care Fellowship, Nashville CARES, Nashville Downtown Partnership, Oasis Center, Safe Haven Family Shelter, Step Up on Second, The Contributor and The Salvation Army.
Follow me to see more articles like this.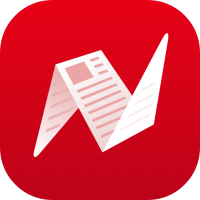 ...
This is original content from NewsBreak's Creator Program. Join today to publish and share your own content.