NASHVILLE, TN - During the COVID-19 pandemic, Linden Waldorf private school had another idea than just an online school from home. They built open-air classrooms.
These classrooms are located alongside Trinity Presbyterian Church, which shares a 12-acre campus with the church. Linden Waldorf built eight open classrooms, each features small desks and chairs made from flat boards and tree trunks, and portable chalkboards.
The concept of the building is to make sure that air flows properly around the class. The classrooms are built with simple wooden structures of columns, beams, and rooftops, with small portions of walls for decorations.
Indoor activities that involve a bunch of people have been strictly regulated due to the pandemic. Parents and the school board realized the dangerous situation if they keep using indoor classrooms during the pandemic, while they still want in-person lessons to keep intact.
However, outdoor classes are not without any problems. The top concern is about the weather. In that situation, the school have to take the day off as they can't do anything to manipulate the condition.
But, the results are well worth it. The students of Linden Waldorf who always come here to class even in this pandemic, had no one tested positive for COVID-19 during last school year.
Linden Waldorf also has the flexibility to manage their own curriculum, so because they have class outside, they often met with situations that the students and teachers can improvise like activities during winter, or if there's an animal come by.
While a lot of schools are going to be reopened next year, Linden Waldorf private school is planning to still have most of the classes outside.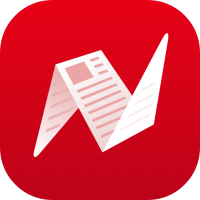 This is original content from NewsBreak's Creator Program. Join today to publish and share your own content.