NASHVILLE, TN - The National Hockey League has released the full schedule for every team in the 2021-22 NHL season. The NHL will be back to a full 82-games season, after last season being shortened to 56 games due to COVID-19. The Nashville Predators will begin their season at home on October 14.
The Predators will open the season with four straight home games, with the first one they will host the newest team in the NHL, Seattle Kraken at Bridgestone Arena. Predators are going to seek revenge for the 2020-21 playoff elimination against the Carolina Hurricanes, as they will be the second visitor to Nashville. Los Angeles Kings and New York Rangers complete the Predators home-opener.
Nashville is set to host 40 games at home, and one more at the Nissan Stadium, home of the Tennessee Titans. The game at Nissan Stadium is a part of the 2022 NHL Stadium Series, and the Predators will meet the back-to-back Stanley Cup champions Tampa Bay Lightning on February 26.
The calendar will be a little bit empty in February. Alongside the NHL Stadium Series on February 26, the Predators only play two more games. There will be the 2022 NHL All-Star Weekend on February 4-5, and the 2022 Beijing Winter Olympic on February 7-22.
These breaks are there to accommodate the players that will take part in All-Star weekend and the Winter Olympics. The last game for Nashville before the break is against Vancouver Canucks on February 1, and then the season will continue for the team on February 24 against Dallas Stars at home.
Find out the full schedule of the Nashville Predators 2021-2022 regular season right here.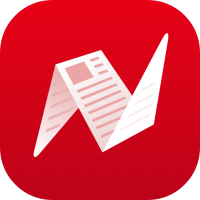 This is original content from NewsBreak's Creator Program. Join today to publish and share your own content.