NASHVILLE, TN — Summer has arrived in Nashville and that means more time outside. After spending some time under the sun, it's best to cool off with some drinks to hydrate the body and at the same time, cool off the body from the heat.
Be careful of the drink to consume during the hot days. Kids almost always prefer sweetened drinks—including soft drinks, sodas, sports drinks, and sweet tea. But consuming just plain water might be the best choice for health and hydration to cool off during summer.
Water even gives many benefits to the body such as maintaining body fluid balance, taking care of the skin, controlling calories and maintaining normal bowel function. Water also regulates the body temperature and helps the brain function.
Vanderbilt University Medical Center's Health Plus employee wellness program also mentioned that usually, people would like to cool off the heat with ice cream cones or popsicles. However, added sugar provided empty calories that can easily be put over calories goals without getting the nutrients.
For example, a 20-ounce Coke provides zero nutrients and has about 16 teaspoons of added sugar, and about 130 percent from the daily recommendation.
To substitute the sweetened drinks this summer and reducing the sugar intake, there are some alternative homemade treats that parents can make at home for their kids or themselves, using fruits as most of the ingredients. Parents can make some frozen grapes or watermelon cubes to be enjoyed as a snack.
Classic smoothies are not only refreshing on hot summer days, kids will also eat their vegetables and fruits for the day. This one might be the kid's favorite frozen treat to enjoy, serve them some chocolate-dipped frozen bananas as a replacement for popsicle or ice cream. You can also make some infused water using ice water, lemon slices, and mint leaves.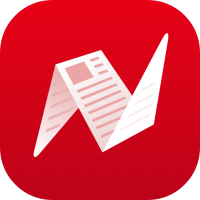 This is original content from NewsBreak's Creator Program. Join today to publish and share your own content.