NASHVILLE, TN — Safe Haven Community Shelter is currently hiring a Volunteer and Community Relations Manager. The working schedule will be from Monday to Friday at 10.30 a.m - 6.30 p.m. or 11.00 a.m. - 7.00 p.m. with occasionally working on Saturday depending on the event that is being held.
The volunteer and Community Relations Manager will work closely with the Chief Development Officer to establish advocates and donors from their volunteers to share awareness and gain support for their mission.
This position will be responsible for screening and select volunteers based on the needs of the projects. The volunteer will get the training and evaluation from the Manager. The role also allows candidates to create effective and innovative volunteer strategies, to improve their program as well as provides meaningful volunteer opportunities.
Candidates will be responsible to lead the quarterly meeting with the Volunteer Committee to evaluate and make sure that the program achieves the goals and is implemented successfully. The programs and events will be the responsibility of this position, including the volunteer recruitment and coordination of Hike for Safe Haven and Dancing for Safe Haven. Besides, the candidate is also in charge to manage and coordinate SHINE Committee such as leading the meeting agendas and create content.
The selected candidate is expected to be the Safe Haven Family Shelter representative at volunteer fairs and community outreach activities or any other events that bring benefit to the organization. At those agendas, the candidate will gain opportunities to build a partnership with the corporate, faith community, community organizations, universities and schools.
To be successful in this job application, candidates must have a minimum of a Bachelor's Degree in a related field and have prior experience in the related field for three to five years. Candidates must have demonstrated strong knowledge of volunteer management and program design.
For more details, click https://safe-haven-family-shelter.prismhr-hire.com/job/289730/volunteer-and-community-relations-manager.
Follow me to see more articles like this.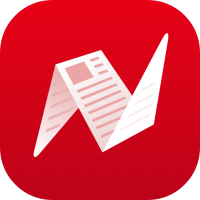 ...
This is original content from NewsBreak's Creator Program. Join today to publish and share your own content.