NASHVILLE, TN — In the recent study conducted by Monroe Carell Jr. Children's Hospital at Vanderbilt, they have found that foreign bodies have been frequently swallowed by children during the coronavirus pandemic.
The study was conducted by Katherine Black, MD; Lauren Klein, MD; Michael Dole, MD; and Danielle Orsagh-Yentis, MD. They found out about seventy-two patients younger than 18 were presented to the Children's Hospital emergency department for ingesting foreign bodies to the body.
They also found that forty-two children, during the pandemic from March to July 2020, had been admitted to the hospital for swallowing foreign bodies compared to the same months in 2019.
More children from 1 to 6-year-old had ingested foreign bodies, with males likely to ingest, and coins as the most frequent to be swallowed.
The study came to the group when it appeared to be more than the usual number on foreign body ingestion in children during the pandemic.
"It made me think, 'is this related to the pandemic in some way, to an alteration in home life and how everybody is going about their day?' Many caregivers have taken on new roles—teachers, full-time caregivers, and working from home. Changes to daily routines may have altered risk factors for foreign body ingestion," said Orsagh-Yentis.
They also mentioned that kids love to explore, especially with their mouths. When they see shiny objects, they like to put them in their mouth. Most of the time the foreign body will not cause any damage to the body, but some of the objects can cause significant damage to the tissue, morbidity and mortality.
During pre-COVID, the foreign bodies can be found in the esophagus, while in 2020, foreign bodies can be identified in the stomach. "…Once the ingested foreign body is in the stomach and beyond, there's a lesser need for urgent endoscopic removal."
Caregivers might be hesitant to bring their children to the hospital during the pandemic and choose to wait. Data showed that endoscopy was performed for 70 percent of foreign bodies before the pandemic and only 52 percent during the pandemic.
There are some preventive safety measures that parents could do. The first is to keep tiny objects in a locked cabinet out of reach of children. Batteries should be put in a secured compartment. If there is something missing from a toy, and the children are complaining about abdominal pain or vomiting, call the pediatrician for further instruction. Lastly, if adults are sure children have ingested the foreign body, bring the child to the emergency department for further examination.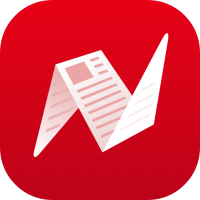 This is original content from NewsBreak's Creator Program. Join today to publish and share your own content.