NASHVILLE, TN — Summer means spending most of the time outdoors, from sports to gardening to pool time. That means more exposure to the sun's harmful rays. One of the most effective ways to protect your skin from the damaging effects, including the risk of getting skin cancer, is by using sunscreen.
The American Academy of Dermatology has put some tips to follow when applying sunscreen before having a day-out under the sun.
The first thing you can do is to choose a sunscreen with SPF 30 or higher, water-resistant, and provides broad-spectrum coverage that will protect from UVA and UVB rays. The higher SPF, the better the protection it will give.
Second, always remember to apply sunscreen for at least 15 minutes before going outdoors. Let the skin absorb the sunscreen and protect the skin. Applying sunscreen when you're already outside can cause a burn to the skin.
Applying enough sunscreen is important and most adults need about 1 ounce to fully cover the body. Remember to rub thoroughly and evenly.
Remember to use sunscreen on other parts of your body, too! Most of the time, people forgot to apply sunscreen on their neck, face, ears, tops of feet, and legs. For hard-to-reach surfaces, ask for help or use the spray sunscreen. If you have thinning hair, sunscreen can be used there to protect the scalp or wear a wide-brimmed hat. Lastly, the lips are often not covered in protection, wear a lip balm with SPF of at least 15 or higher.
To remain protected, reapply sunscreen every two hours or after swimming and sweating. You'll get sunburned for not reapplying after being exposed to the sun.
Sunscreen is best used after three years of purchase to retain its original strength. Throw it if it's expired, as it is no longer gives protection to the skin. Dermatologists also suggest that it is time to get new sunscreen when it shows signs of changes such as color, smell, or consistency.
Also important to know that no sunscreen can filter out 100% of the sun's UVB rays, and wearing it all year long is a good practice. The skin is exposed every time you go outside, even during winter.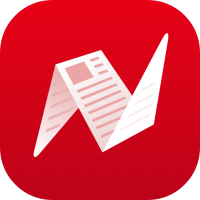 This is original content from NewsBreak's Creator Program. Join today to publish and share your own content.