NASHVILLE, TN — Savory taste, melting cheese, crunchy crisps, and delectable dough, what a great combination. You can always pick pizza for any occasion. Here we have listed our recommendations for you to get the right taste. Let's go!
1. Five Points Pizza
Opening hours: 11:00 a.m. - 10:00 p.m., Monday - Sunday
Location: 1012 Woodland St Nashville, TN 37206
At Five Points Pizza, you could try their pizza variants like Prosciutto and Basil, Marinara, Meatball Pizza, Old World Pizza, Pepperoni Pizza, Super Bianca, etc. If you are a vegetarian but still craving pizza, try their Veggie Pizza!
"In the battle of best pizza in Nashville, Five Points Pizza will ALWAYS be in the discussion. Because of the pandemic, we aren't eating IN restaurants right now. But we are FOR sure supporting local by doing pick up/carry out. Incredible specialty pies, amazing lunch specials, and always great if you have leftovers. (Hey, pizza for breakfast!)." - Joshua on Yelp
2. Joey's House Of Pizza
Opening hours: 11:00 a.m.- 3:00 p.m., Monday - Friday
Location: 897 Elm Hill Pike Nashville, TN 37210
They serve Gladiator Pizza, Italian Sausage, Joey's Pizza, Pizza Rolls and also Calzones with different toppings. Extra toppings are available at a reasonable price. You could buy the full pizza or by slice!
"Best pizza I've had in a long long time. Joey's House of Pizza is worth whatever the wait out front is, just endure and enjoy. You can't go wrong here with the traditional pie or the Sicilian as both are exceptional. Everything is cooked and topped with fresh ingredients and dusted with seasoning right before being served to make for the perfect bite. While you are in also take note of the woman behind the counter. She is unbelievable keeping track of all orders and moving at lightning pace." - Grant on Yelp
3. Slim & Husky's Pizza Beeria
Opening hours: 12:00 p.m. - 8:00 p.m., Monday-Sunday
Location: 911 Buchanan St Nashville, TN 37208
Slim & Husky's Pizza Beeria offers their various Signature Artisan Pizza such as The Smokin' Herb, California Love, Red Light Special, etc. You can also customize your own pizza with available toppings. Do not forget to order their Cinnamon Rolls as the dessert.
"LOVED THIS PLACE! We went in around 7 p.m. on a Saturday. There was a line of course, however the service was fast and friendly. They were playing music, it was a nice vibe. All employees and patrons were required to wear masks. There is indoor and covered outdoor seating. They do serve alcohol (beer only). The pizza was SO GOOD! There were plenty of toppings and some much flavor. The meat was a bit spicy, but not unbearable. I would highly recommend this location!" - Ashley on Yelp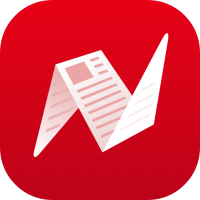 This is original content from NewsBreak's Creator Program. Join today to publish and share your own content.