NASHVILLE, TN — How to serve fruits in a fun way for kids? Follow these guides to spice up some summer fruits so the whole family can enjoy them
The first one is Fruits Kabobs. This is the most entertaining, and the easiest way to eat fruits, besides, making one is so simple, quick, and fun! Grab your cookie cutters, or melon baller and use fruits like watermelon, cantaloupe, and honeydew melon to eye-catching shapes. Parents can also use lollipop sticks to replace the kabob skewers for safety reasons.
Then indulge in a fun activity by making your own popsicles with your kids together.
Beat the heat in this hot Tennessee summer with homemade fruit popsicles. Take your popsicle mold, pour some juice concentrate mixed with sparkling water or infused water, or blend the fruit in a low-fat/skim milk and Greek yogurt for a creamier version of the popsicle, then freeze them for at least 4 to 6 hours.
Another way is Finger Food, everyone enjoys munching in these.
Cut the fruits into bite-sized munchies from whole fruits (like berries or grapes), or sliced fruits (like bananas or mango) to dark chocolate or Greek yogurt dip. To add in the extra crunch, roll them in some crushed nuts or chia or flaxseed.
Homemade fruit salsa might also be a good idea to enjoy some fresh, sweet salsa. Take some fruits and paired them with baked cinnamon chips. This is a good appetizer for a picnic or party, and sure to put a smile on everyone's face.
Lastly, add some summer fruits to your grill lineup. Fruits like apricots, peaches, and plums make the ideal grill companions. Topped them with some Greek yogurt, low-fat granola, and drizzle with honey. These fruits can be eaten as a snack, dessert, or part of the meal. Other alternatives include combinations of watermelon and balsamic vinegar, apples and cinnamon, bananas and brown sugar, figs, balsamic glaze, and goat cheese.
So, those are 5 ways to enjoy fruits in a different way. Enjoy!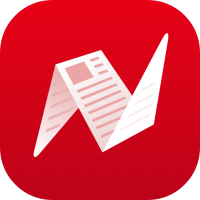 This is original content from NewsBreak's Creator Program. Join today to publish and share your own content.