NASHVILLE, TN — Common sexually transmitted diseases sometimes had no symptoms to the body but they could lead to bigger problems.
At Vanderbilt Health Walk-In Clinics, nurse practitioners take care of various conditions and symptoms including sexually transmitted infections (STIs, also called STDs, or sexually transmitted diseases). But, STIs and STDs can be prevented, and some can be successfully treated.
Candice Lewis will provide some insight on questions relating to STIs. The most common STIs diagnosed in the clinics are chlamydia, gonorrhea and genital herpes. The other common STIs are trichomonas, syphilis, hepatitis B, hepatitis C and human immunodeficiency virus (HIV).
Chlamydia is often asymptomatic. Chlamydia came from a bacteria that could be detected with a urine specimen, or a vaginal or urethral swab; can be treated using antibiotics. If not treated properly, it can cause pelvic inflammatory disease and can result in infertility. Positive tests for STI should always be treated, to decrease the risk of complications and minimize the spread of infection.
Gonorrhea is pretty similar to chlamydia, with different symptoms in women followed by vaginal burning or itching and men with burning when urinated. Gonorrhea is caused by bacteria, can be traced using the same test with chlamydia. Typically, gonorrhea is treated with a one-time injection of an antibiotic.
Genital herpes is caused by a virus but could have symptoms such as painful ulcers. This is sometimes just like little open sores, and people come to visit the clinic as it can become very painful. But, people can carry this virus for years without even having an outbreak. Genital herpes can be treated with an antiviral medication, it will shorten the course of the outbreak, but it will not make herpes go away.
In the Nashville area, there is an increased rate of people getting STIs over the last five years. The most common age group for STI diagnoses is from 20 - 24 years old. People who are at risk with STIs or STDs are people who have sex with multiple partners without protection; those who have sex for money or drugs, and men with men.
To make the discussion easier with doctors, patients need to be honest and straightforward. Doctors are not to judge the patients, but just to try to help them get the right treatment and medications.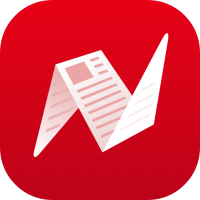 This is original content from NewsBreak's Creator Program. Join today to publish and share your own content.