NASHVILLE, TN — The Tennessee Department of Correction is currently accepting applications for Citizen's Correctional Academy. Applicants may submit their applications no later than Thursday, August 12, 2021.
Citizen's Correctional Academy is a sequence of seminars purposing to engage participants to dive deep and take a look at corrections and get to know better about the Department of Correction's efforts to improve public safety. This program will last for four weeks with five sessions of the seminar.
Tennesseans will experience the opportunity to learn about TDOC functions and programming through the academy. They will get insights from executive leaders, tour their facilities and visit the community supervision field office to understand better their functions and responsibilities.
The participants will get the chance to dive deep into the work of over six thousand dedicated workforces by taking a "behind the wall" look at corrections in Tennessee.
The program will consist of four classes in total, which will be conducted every Tuesday night in Nashville, starting from 6 p.m. to 9 p.m. To celebrate the class accomplishment, TDOC will hold a graduation ceremony on Tuesday, October 5, 2021, from 5:30 p.m. to 7:30 p.m. at the Debra K. Johnson Rehabilitation Center.
Tennessee residents are eligible to attend this academy, as well as TDOC employees and their families. The requirements to apply for Citizens Correctional Academy are as follows: must be 18 years of age or older, no criminal history other than minor traffic violations, must be able to attend all sessions including the graduation ceremony, must sign all required waivers and agreements, must not currently have a family member or loved one incarcerated in TDOC custody or on Community Supervision, and must complete, sign and return all required forms, waivers and agreements before the deadline.
Click https://www.tn.gov/content/dam/tn/correction/documents/CitizensCorrectionalAcademyApplicationFall2021.pdf to complete the application.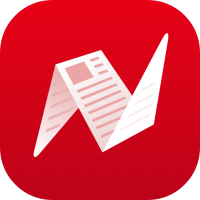 This is original content from NewsBreak's Creator Program. Join today to publish and share your own content.