NASHVILLE, TN — Who can resist a classic candy bar? Nashville's own Goo Goo Cluster will sure make you drool because it tastes as good as its picture.
The Goo Goo Cluster started with Mr. Howell Campbell, Sr. and Mr. Porter Moore in 1912. Mr. Campbell blended chocolate the same way fine whiskey is blended. At the Standard Candy Company at Clark & First Avenue, the first combination of candy bars was invented. This was also the first time where multiple elements were being mass-produced in retail confection. Previously, the candy bars also consisted of chocolate, caramel or taffy, and Goo Goo Cluster consisted of more than just one principal ingredient.
Goo Goo Cluster is created from luscious caramel, smooth creamy marshmallow nougat and fresh roasted peanut coated with milk chocolate.
For over the years, the recipe for Goo Goo Cluster hasn't changed a bit, but the production method has gone through several improvements. It still tastes the same as the original Goo Goo Cluster.
The candy bar got that name from a longtime partnership with Grand Ole Opry. Up to now, many people still think the partnership was the basis of the candy's name (GOO = Grand Ole Opry). But, Grand Ole Opry was formed in 1925, thirteen years after the candy was introduced.
So, the history behind the name Goo Goo was from Campbell's young son. Campbell told his teacher that the kid just said his first words which were "goo goo." The teacher exclaimed, "That's what you should call your candy – Goo Goo!" The first slogan was born, "Goo Goo! It's so good, people will ask for it from birth."
That is where the iconic candy bar of Nashville got its name up to this day.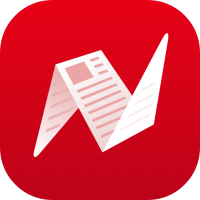 This is original content from NewsBreak's Creator Program. Join today to publish and share your own content.