NASHVILLE, TN – Nashville International Center was established in 2005 with its initial name Sudanese Community & Women's Services Center. It was founded by a community of Sudanese refugees. One of them is Dr. Gatluak Ter Thach, NICE's current director who was eager to help other refugees and immigrants to live in Middle Tennessee.
In spring 2010, they officially renamed their organization to be Nashville International Center (NICE). NICE's goal is to lower the poverty rate of Nashville's refugee and immigrant community. It puts on efforts to establish opportunities to escalate socio-economic mobility and to provide social integration for those in need.
The organization is now looking for translator volunteers. The volunteer will assign to work throughout the organization to translate various portfolios from enrolment paperwork in their Adult Education Department, assist to translate sensitive information in their transmigration department, communicate and greet new refugees once they arrive in Nashville.
The languages that require translation are Swahili, Kinyarwanda, Kinyamulenge, Kinyabwisha, Tedim, Karen, Burmese, Chin-Mindat, Arabic, Kurdish, Egyptian/Sudanese Arabic, Acholi, Dari, Pashto, Somali, Spanish, Nepali, Tigrinya, and Kunama.
The schedule of the working time is flexible based on the needed basis. Volunteers that accepted this opportunity will be contacted by volunteer's availability either in-person session or through phone call one week before their service is needed.
NICE has served over seventy-two different nations which currently living in Middle Tennessee since their very first start. Most of their clients are of Asian, African, and Middle Eastern descent. They provide various programs to upskill their client's competency to be able to read, write, and speak English fluently.
If you want to contribute your skills, register here.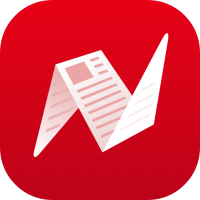 This is original content from NewsBreak's Creator Program. Join today to publish and share your own content.