NASHVILLE, TN — Who's ready for Christmas in July? Well, people might think weird of Christmas in the middle of ninety-degree heat. So take a listen to these audiobooks to get you in the little mood for winter weather in the middle of summer. These are Amanda's recommendations on audiobooks to have a little winter.
1. In a Holidaze by Christine Lauren
This book has been there for the past Christmas season and even though Christmas has passed, it was the perfect book to listen to during commute. Maeylin and her family and friends have gathered for their traditional Christmas week together at a cabin in Utah. But there's something wrong and Mae keeps having to relive the first couple days of the week. Amanda is not the biggest fan of this type of storyline, but she enjoyed listening to this one. A gathering with friends and family at a snowy cabin in the mountains sounds great to have right now.
2. The Twelve Dates of Christmas
Amanda had been home for too long due to the pandemic and the dates that Kate had sounded fun. Thirty-something Kate lives in a small town just outside of London, and her best friend convinced her to sign up for a local match-making event with twelve different guys over the course of the month leading to Christmas. Kate also had a job designing fabric for a big London house gets to bake treats for the local cafe. Even though some of the moments are cringe-worthy, but she enjoyed listening to the audiobooks during traffic as it is returning.
3. A Princess for Christmas by Jenny Holiday
Amanda really enjoyed the book as this is the perfect summer reading. The storyline is like Princess Diaries, but for grownups. Marie is currently in New York and she needs a taxi to get her to a party on a yacht. Leo and his sister Gabby happen to be nearby and help her. Then begin the epic romance of Princess Marie of Eldovia and Leonardo Ricci, a New York cab driver. For Amanda, this book is easy to listen to and definitely worth the time.
Get these audiobooks on your list for Christmas in summer. Have fun!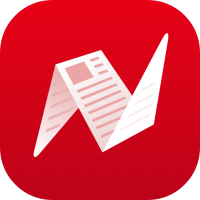 This is original content from NewsBreak's Creator Program. Join today to publish and share your own content.