NASHVILLE, TN — Still looking for ways to enjoy the weekend?
Take a stroll at Downtown Nashville and head on to these places, providing you with a new drink you never tasted before. Check this out!
1. Standard Proof Whiskey Co.
They are a game-changer in the whiskey world by adding specialty ryes infused with ginger root, South American coffee, mint, honeysuckle nectar, pineapple and Texas pecans. Standard Proof Whiskey is also the winner of the Gold Medal at the 2020 World Spirits Competition. They started with a premium whiskey aged in new American oak, then added the fresh ingredients for a few weeks, then bottles at 80 proof.
2. Tennessee Brew Works
Tennessee Brew Works has been creating "finely tuned" craft since 2013. Their drinks are influenced by the city, with choices like Basil Ryman, Patsy Clineapple, and Walk The Lime. Named after the birth year of country music, 1927 IPA is slightly hazy and is an incredibly aromatic and citrusy choice that harmonizes with spicier foods.
3. Natchez Hill Winery
Located in the Nashville Market, Natchez Hill Winery's local offshoot is a must-visit for connoisseurs and casual wine enthusiasts alike. Their wine is made from Middle Tennessee grapes, and the selections of cabernets, rieslings and sauvignon blanc are perfect to pair with your favorite seasonal food or by themselves. Wine tasting at the Natchez allows you to have five samples and can be upgraded to a selection of cheese and meat.
Head on to these bars, enjoy some new drinks — whether it be the freshness of whiskey with fresh ingredients or some spirits influenced by the city — or get yourself some wine tasting paired with local cuisine. Cheers!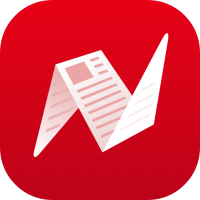 This is original content from NewsBreak's Creator Program. Join today to publish and share your own content.