NASHVILLE, TN — Since K-Pop culture has grown in influence worldwide, more people are getting captivated by Korean entertainment, culture, and of course, food.
If you are craving Korean food or simply want to try them, we have listed the best Korean Restaurant in Nashville, along with a Yelp review of the restaurants to help you get started. Here we go!
1. Korea House
"Amazing korean food! It's a casual mom and pop looking shop, was able to sit right away and service was great. We got the soondubu, galbi tang, and kimbap... honestly better than most places in NYC. Would definitely come back again."
Diana on Yelp
Location: 6410 Charlotte Pike Ste 108 Nashville, TN 37209
2. Umami
"Mentioned to a friend of mine that I liked wings, they asked if I've ever had wings from Umami. Until then I had never heard of this place but I ventured over to see what the fuss was about. I'm glad I did!!!
The wings are incredible, the ramen is amazing, great selection of drinks, and sushi always delicious. Umami is a hidden gem for sure & now one of my favorite places to go."
Jordan on Yelp
Location: 6900 Lenox Village Dr. Ste 28 Nashville, TN 37211
3. Midori
"My family and I LOVE this place. Hands down my favorite Korean restaurant in town!! Their bento box comes with so many items including a choice of a crunchy shrimp roll or California roll. The seafood pancake is the best here.
"I highly recommend it to anyone who loves seafood! The galbi is perfectly cooked and so tender. The portions here are really wonderful too Such an amazing meal every time I visit!!"
Britney on Yelp
Location: 5628 Nolensville Pike Nashville, TN 37211
4. Jimbo's Sushi and Korean Food
"The Beef bulgogi is delicious! The service is usually good too. Great place to grab lunch if you're in a rush in the downtown area. You get a nice size portion for the price too."
Charity on Yelp
Location: 7 Arcade Nashville, TN 37219
"If any more of my friends hear about Babo one more time I think they might take me out. I cannot say enough about this place. Very chill vibe, you can order food at the counter and sit at a table, or order at the bar. They have a wide variety of options including vegan and vegetarian. They have a nice variety of beers and sakes, and their frozen drink on tap is really delicious.
"Food is very affordable and portion sizes are really good. The food is absolutely delicious. I love the pork katsu, the sauces are so delicious and the meat is cooked to perfection. All the staff is super friendly and welcoming! I love getting here as often as I can, and I cannot wait to make my way back!"
Michelle on Yelp
Location: 1601 Riverside Dr. Nashville, TN 37216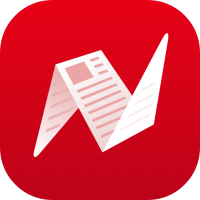 This is original content from NewsBreak's Creator Program. Join today to publish and share your own content.