NASHVILLE, TN — Pet Community Center was initiated in 2011 with the support of local mindful sponsors and volunteers. It officially opened its clinic and facilities in June 2014.
The nonprofit veterinary clinic aims to provide high-quality yet affordable and accessible veterinary care for pets, run by veterinarians, clinicians and philanthropic experts. The clinic served more than 90,000 animals in 2020.
Pet Community Center (PCC) is tackling obstacles to veterinary care and provides outreach and support to pet owners who do not have access to such care. They have successfully lowered pet homelessness rates and shelter euthanasia rates as well as improved quality of life and public health in neighborhoods across Davidson County.
PCC's spay/neuter and vaccine clinic offers services such as vaccinations, microchips and preventive medications.
One of their projects is a Community Cat Program. Community Cat Program is a program for wild cats, feral or friendly. This program provides resources and services to improve the quality of the community cat's life and humanely decrease over-population.
PCC is working together with Metro Animal Care & Control (MACC) to provide more effective cat population control. Instead of being euthanized, healthy community cats over 12 weeks old brought to MACC will be spayed/neutered, vaccinated and returned to their territory.
In order to ensure the safety and security of their customers and staff and help decrease the spread of COVID-19, PCC does not allow walk-ins at their clinic at this time.
Preventive medications are only available through appointments or via their online pharmacy. Please note that due to veterinary regulations, PCC requires an annual physical exam with one of their veterinarians to prescribe medications.
To donate to the clinic, visit: https://www.petcommunitycenter.org/donate.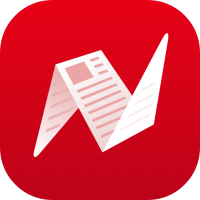 This is original content from NewsBreak's Creator Program. Join today to publish and share your own content.