Curious to try South East Asia cuisine? Check out this list of the most-loved Thai Restaurant in Nashville to fulfill your craving belly!
1. Degthai
Degthai serves various Thai menu from green curry, red curry, classic pad thai, OG shrimp pad thai, Thai iced tea, Thai iced coffee, and many more. Its menu has affordable prices, starts from $2.99 to $16.95. It opens Monday to Sunday, 11.00 a.m. to 9:00 p.m., at TN 37211 South Nashville.
"So I recently checked out their new brick and mortar location on Nolensville rd. I placed a pick up order and decided to do curbside pickup. The food was ready on time and their to-go container is adorable! As for the food, I ordered the chicken pad Thai. It was delicious and very flavorful. The container was packed full of noodles and chicken. I might've just found my new favorite Thai place," said Nicole on Yelp.
This restaurant serves various kind of Thai food from appetizers like chicken satay, kanom jeab, po pia tod and other Thai soups, salad, entrees, noodles, drinks, and desserts. The price starts from $2.40 to $25.15.
A visitor, Adri, shared his first resident of Nashville review on Yelp. "I've driven by this place plenty and then yelped. Delicious food, very clean, friendly staff, great prices. My gluten intolerant wife order pad kee mao (aka drunken noodles) and I ordered the pad Thai Wooten, we shared the spring rolls and both had Thai teas. Everything was top notch, we will be back and we will recommend," he said.
The all in one restaurant opens from Monday to Sunday, 11.00 a.m. to 9:00 p.m., at 395 Haywood Ln Nashville, TN 37211.
3. Thai Ni Yom
Thai Ni Yom offers authentic Thai cuisines. Its menu include fried spring rolls, fried wonton, pad thai, Thai iced green tea, and many other Thai treats. The prices range from $4.00 to $14.99.
"I've never gotten Pad Thai before, and this was delicious! They have lunch special for their 3 main items (left side of the menu) from Wednesday-Friday until 3pm for $9.95. Employee taking order was quick and to the point which I liked. She also let me know how long it was going to be, so I could walk around while they made my food. I wanted a balanced meal of protein (chicken), noodles, and veggies, so this was a great option. It came out amazing and was very hot and fresh. Right now during COVID they have sitting in the market, so it's self sitting," described Lexi on Yelp.
Visit Thai Ni Yom at 3820 Charlotte Ave Nashville, TN 37209 during its operational hours on Wednesday to Sunday, 12.00 p.m. to 3.00 p.m. and 4.30 p.m. to 8.30 p.m.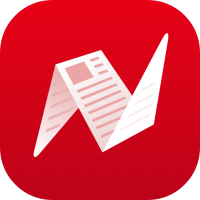 This is original content from NewsBreak's Creator Program. Join today to publish and share your own content.