NASHVILLE, TN – The Tennessee Department of Environment and Conservation (TDEC) along with the Tennessee Department of Transportation (TDOT), and Tennessee Clean Fuels (TNCleanFuels) will organize the seventh annual Sustainable Transportation Forum & Expo (STF&E). This event will take place at the Nashville Public Library in downtown Nashville from 20 to 21 October 2021.
The forum talks will be focusing on the newest research and technologies to improve the efficiency of transportation, reduce vehicle emissions, and answer the needs of Tennesseans in the mobility sector.
Professionals and experts panelists and speakers throughout the country will present the best practice on how to revamp the transportation systems to be as efficient, affordable, and sustainable as possible. The details of the 2021 STF&E agenda will be available soon.
One of the partners for STF&E 2021 is Drive Electric Tennessee that will present transportation electrification topics in the forum agenda. Before STF&E starts, they also will be the host for a one-day event for electric vehicle stakeholders on October 19.
Drive Electric Tennessee is a partner association of stakeholders. Those stakeholders are; state agencies (such as TDEC OEP), utilities, local governments, universities, businesses, advocacy groups, research institutions, electric vehicles, and manufacturers. All of them with the same goal are intended to improve the use and interest of electric vehicles throughout the state.
The organizers are now opening for proposal applications for poster display sessions at the forum. Posters have to focus on the main projects as well as research on implementing sustainable transportation and drive the solutions of mobility.
For those who are interested, the poster proposal must be sent to TDEC.OEP@tn.gov, no later than Friday, July 30. Find more details about the event at www.sustainabletransportationforum.com.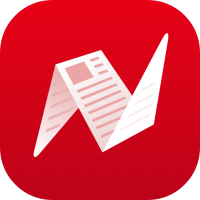 This is original content from NewsBreak's Creator Program. Join today to publish and share your own content.