NASHVILLE, TN - Dan Luke and the Raid recently announced their first show after the pandemic at the High Watts on July 10, at 8 p.m.
The Bowling Green alternative band has recently released their latest debut album, Out of the Blue in 2019 with several single hits as Exoskeleton, Golden Age, Money Mouth, Fool, and Black Cat Heavy Metal.
Founded by frontman Dan Shultz's older brother, Brad Shultz of Cage the Elephant, the band creates a vibrant style combination of distorted guitar chords, blown-out synths squiggles, and hopped-up rhythms—as well as, on occasion, moments of stunning and sincere melodic beauty. The lyrics mostly discussed about dealing with life's problems, as well as traumas and pain that occurred in everyday life with a youthful spirit and exuded positive energy.
When "Out of the Blue" was recorded at Battle Tapes Recording in Nashville, Tennessee during the fall of 2018, they've dealt with far more misfortune and loss in the few years the band has been playing music together, including the death of guitarist Dylan Graves in the spring of 2019. Dan Luke and the Raid manages to continue the materials, with studio owner Jeremy Ferguson engineering and Brad Shultz producing.
The band captured the sense of desperation and tense atmosphere in "Farrah Mantra,". The sound is described as "similarly tense and claustrophobic, fueled by harsh electronic drums and distorted, piercing synths."
"That one is about depression and the after-effects of living a certain kind of lifestyle," Shultz says. "And the cool thing about it musically is that we actually recorded it with all of us in the same room. Kendrick was playing the electronic drum kit, I was on synth, Dylan was playing guitar and Anthony was playing bass. We wanted that live feel, even while there were all these electronic elements. It was definitely a fun one to do."
The show is limited to attendees aged 18 and above with valid photo ID to be shown on venue. Tickets are available at $10 excluding tax at the website https://www.mercylounge.com/e/secondhand-sound-w-dan-luke-and-the-raid-158449710349/.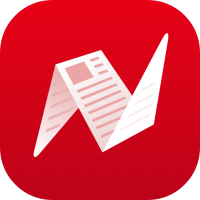 This is original content from NewsBreak's Creator Program. Join today to publish and share your own content.