NASHVILLE, TN — Nashville Entrepreneur Center, a non-profit organization committed to supporting entrepreneurs, announces the 2020-2021 cohort as the most expansive and mature cohort of entrepreneurs to date. The 2020-2021 cohort members are selected entrepreneurs for the comprehensive suite of services, including Twende, InFlight and TwenFlight.
Nashville Entrepreneur Center or NEC selected thirty-eight entrepreneurs in total for the 2020-2021 cohort. NEC selected twenty-two entrepreneurs for the Twende program, the largest number of participants to date for the program. NEC's InFlight program selected eleven entrepreneurs and five entrepreneurs for TwenFlight.
"We often talk about Nashville being one of the best cities in the country to be an entrepreneur, and these new program members are a testament of that fact. And with all of them running Nashville-based companies, we're sure to feel their impact for years to come," said Jane Allen, CEO of the NEC.
Twende is a program designed for entrepreneurs of color in all industries in Phase 1 of the entrepreneurial lifecycle (innovate). NEC launched the program in 2019 to empower entrepreneurs of color with access to a supportive community, individualized mentorship and world-class curriculum.
InFlight is a program designed for businesses in Phase 2 of the entrepreneurial lifecycle (rapid growth). NEC will facilitate the entrepreneurs in this program to grow and scale their businesses with access to 290 of Nashville's top advisors and hands-on attention from Entrepreneurs-In-Residence or EIR. The average starting annual revenue for an InFlight company this year is $780k.
TwenFlight is the NEC's newest program, combining Twende and InFlight resources, designed for businesses in Phase 1 of the entrepreneurial lifecycle.
NEC was launched in 2009 with a mission to fuel economic inclusion in Nashville. NEC also offers programs in Project Music & Entertainment, Project Healthcare and PreFlight.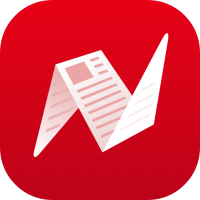 This is original content from NewsBreak's Creator Program. Join today to publish and share your own content.