NASHVILLE, TN — People come and go to the theaters to enjoy live music, plays, live shows or movies for their sort of entertainment. These are the best three theater venues that can be found in Nashville based on the highest-rated and most-reviewed from yelp.
Located at 2804 Opryland Dr, Nashville, TN 37214, it is open to the public from 10 a.m. to 3 p.m., Monday through Sunday, and Saturday from 10 a.m. to 12 p.m.
The Grand Ole Opry is a weekly American country music stage show in Nashville, Tennessee that was founded on November 28, 1925. Currently owned and operated by Opry Entertainment, it is the longest-running radio broadcast in the U.S. history. They offer a tour for about forty five minutes, showing the behind the scene production and the stage itself that made country music famous.
"… The tour was highly informative, taking us behind the scenes and onto the stage itself. And yes, you get the opportunity to stand in the iconic circle! We saw the various dressing rooms, each with a different theme. I don't want to give too many details because you need to see for yourself." — Stacey P. for Yelp.
Located at 116 5th Ave N, Nashville, TN 37219, open every day from 9 a.m. to 4 p.m.
Ryman Auditorium was established in 1892. When you walk into the venue, you will realize right away that this is not just another nightly music venue or a daytime tourist stop. The auditorium is the exact place where bluegrass was born, where Johnny Cash met June Carter, and where country music found its audience.
"… The self-guided tour is a great option for going at your pace. This way you can read all about the artist who has performed here take a look at their stage outfits and instruments. Right before you head into the auditorium you're sat in a mini-theater and shown a quick video on the history of Ryman. Did you know the Ryman was originally built as a place of worship?!" — Nate M. review for Yelp.
The Belcourt Theatre opens its door to fans at 2102 Belcourt Ave, Nashville, TN 37212. The Theatre was first established in 1925 and first opened as Hillsboro Theatre, showing silent movies. In the 1930s, it was home to the Grand Ole Opry for two years.
Now, the Belcourt Theatre is a non-profit film center, reopened in 2016, after renovation and preservation on its ninety-year-old building. They present the best of independent, documentary, world and repertory cinema, at the same time promoting visual literacy and the opportunity to experience the power of film.
"The Belcourt is a historic non-profit indie theatre that frequently screens both new and older films, and it is a true Nashville gem. The ticket prices are fair and the concession prices are *far* cheaper than I've seen at any other movie theatre. On top of that, they have a really solid beer and wine list which really enhances the movie-watching experience …" — Melissa M. review for Belcourt Theater on Yelp.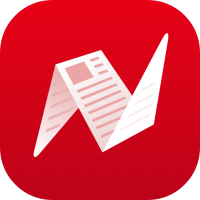 This is original content from NewsBreak's Creator Program. Join today to publish and share your own content.