NASHVILLE, TN — Nashville Junior Chamber of NJC will host NJC Gala 2021 on Saturday, July 17, 2021 at Nashville City Club to celebrate the organization's 100th anniversary.
The gala is an event to honor chamber members who have contributed endless volunteer hours to NJC's program. NJC will also share the accomplishments of the organization in the past twelve months with the guests.
Philanthropists, movers-and-shakers, culture makers and other young professionals will join NJC's annual gala. The guests will enjoy the evening with live entertainment, a special surprise for guests and a red carpet.
Earth Riders, an eco-friendly, affordable and safe electric vehicles rideshare, will act as the sponsor for the transportation to the venue. The guests will get a promo code for a total discount of $6 for attending the event with their ride.
Founded in 1921, the NJC is an organization that aims to develop the foundation for success for Nashville's young professionals. NJC connects members with business leaders and young professionals to improve Nashville's community. The programs the offer include Pitch Nashville, The Leadership Institute and other networking events.
Pitch Nashville is a platform for Nashville's young professionals to pitch their best ideas. Notable Nashvillians will judge the pitches and award a monetary prize to further their ideas.
The Leadership Institute is an annual training program where three of Nashville's most influential CEOs will train fifteen of Nashville's rising leaders for eight weeks.
In their last networking and conversation event, they invited Matt Bodnar, the Chairman of Fresh Technology and Managing Partner of the Fresh Capital Group, to share his experiences and insights with Nashville's young professionals.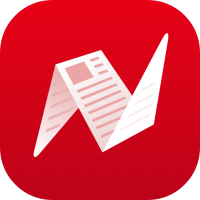 This is original content from NewsBreak's Creator Program. Join today to publish and share your own content.