NASHVILLE, TN — Stroll, a local city guide using location and interest-based marketing, unveils their technology and chooses Nashville as the first U.S. city featured in the app. Users can use the app to explore everything in the Nashville area.
Stroll provides personalized experiences in real-time, based on the current location, categorical interests or the users' current mood. Users will get recommendations for what to do, see, eat and more, equipped with photos, descriptions and interactive maps. They will also add other cities for the users to access in the app.
Users can also use the app to remind them of the places they want to visit later in their trip. Local businesses can use the app to promote discounts or events, share tailored brand messaging and fun facts. The local businesses can also update the information anytime.
John Mark (J.M.) Eberhardt, CEO, and Dr. Charleson Bell, CIO, founded the Stroll app in 2019. Stroll partnered with the Nashville Convention & Visitors Corp to enrich the visitors' experiences and make it easier for them to visit.
"We're thrilled to be supporting a local brand that has such massive potential, so deciding to partner with them early on was an easy choice. The app provides the opportunity to showcase and promote every facet of Nashville in a simple, user-friendly way that benefits businesses and users alike," said Butch Spyridon, President and CEO of Nashville Convention & Visitors Corp.
Headquartered in Nashville, J.M. Eberhardt expressed his team's wish for the music city. "This city has an endless number of unique businesses and activities to discover, so we've created the app to be a one-stop-shop for everyone," he stated.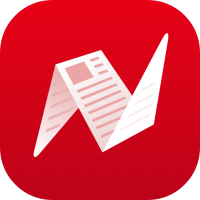 This is original content from NewsBreak's Creator Program. Join today to publish and share your own content.