NASHVILLE, TN — 'Ratified! The Tennessee Women and the Right to Vote' is currently on display from July 31, 2020 to September 26, 2021 at Tennessee State Museum. It is the Museum's temporary exhibit in commemorating the 100th anniversary of the ratification of the 19th Amendment.
The museum is located at 1000 Rosa L. Parks Blvd, Nashville, TN 37208. They are open from Tuesday to Saturday from 10 a.m. to 5 p.m., and Sunday from 1 p.m. to 5 p.m. The entrance fee to the Tennessee State Museum is free and open to public
It began in August 1920, where the 19th Amendment that allowed women the right to vote throughout the country was making its way through the state legislatures for ratification. They needed thirty six states to approve, making Tennessee the last one to sign the ratification. The final vote was done at State Capitol in Nashville on August 18, 1920.
The two-gallery exhibition at the Tennessee State Museum portrayes the condition in and around Nashville in that August and also examines the story of women's suffrage throughout the entire state of Tennessee in decades.
Since the beginning, women have found ways to express their political views. In the 1840s, a national women's suffrage began their movement in the North. After the Civil War and Reconstruction, Tennessee spent many years building the movement within the state.
'Ratified! Tennessee Women and the Right to Vote' displays artifacts, documents, large-scale graphics, videos, interactive elements and public programming for Tennesseans who came to have decisive roles in American women's struggle in gaining their voting rights.
If guests want to view the online version, they can visit the 'Ratified! Statewide!', an online part of the exhibition that surveys activities related to the women's suffrage movement in every country in the state.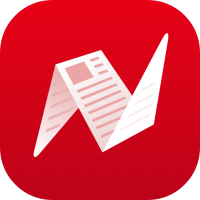 This is original content from NewsBreak's Creator Program. Join today to publish and share your own content.