NASHVILLE, TN — Belmont Mansion, also known as Acklen Hall, originally known as Belle Monte, Belle Mont or Belmont, is a historic mansion located in Nashville, Tennessee.
The Mansion is an Italian villa-style house build between the years 1849 to 1859. The mansion was built by Joseph and Adelicia Acklen to serve as a summer home for their family, temporary headquarters of the Union army and a women's college and seminary. The 180-acre Mansion included extensive gardens, an art gallery, a bowling alley and a zoo.
The architecture of Belmont Mansion makes it one of the most significant homes of the 19th century in Tennessee. Later in 1887, the Mansion was sold by the Acklen family and then purchased in 1890 and started serving as educational functions, later evolved into Belmont University.
The Mansion was listed on the National Register of Historic Places in 1971. The Belmont Mansion Association formed in 1972 now maintained the house as a museum, owns the original collection and shared the unique story of 19th century Nashville to visitors and guests from far and near.
Belmont Mansion is known as one of the few large-scale 19th century Nashville homes that are still standing up to today. The Mansion integrates the talents and skills of African-Americans and European immigrants. It is also home to a vast collection of art and decorative arts that were popular back in the 19th century.
The Mansion, now served as a museum, is built upon fifty years of foundation of research and scholarship. It is also an ongoing restoration project that serves as the basis of historically accurate representation of the 19th-century household.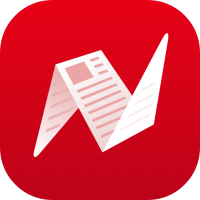 This is original content from NewsBreak's Creator Program. Join today to publish and share your own content.