NASHVILLE, TN — Variety, a notable entertainment business news outlet, includes Belmont University in the Top 50 Film Schools and Instructors from Around the World in 2021 list. Variety highlights how Belmont's Motion Pictures Department grows into a successful film school.
Belmont's Motion Pictures Department boasts multiple upgrades and facilities necessary to support the students, including three Avid S6 consoles, a full-size Dolby Atmos mix theater, storage, software and server space. The department offers directing, screenplay analysis, cinematography, writing, creative producing, set management, genre studies and film history classes.
Variety also added how the top listed schools continue working diligently to help aspiring filmmakers overcome the challenges in the industry. Among those challenges, the COVID-19 crisis has forced schools to adjust to online models of instruction.
Belmont's Motion Pictures Department had to cancel mid-level filmmaking classes due to the COVID-19 crisis. Will Akers, the chair of the Motion Pictures Department, revealed how Belmont successfully responded to the challenge.
"Over the winter holiday break, we installed eighty seven remote Avid Media Composer and Pro Tools workstations, allowing our students to log in and edit their films from anywhere. In Spring 2021, we were able to run a full production slate and, due to the stringent protocols instituted by our faculty, no students, teachers or actors got sick on over 200 productions," Akers said.
Variety releases the top film school programs and film school educators around the world list every year. Belmont's Motion Pictures Department also made it to their list last year.
Belmont's Motion Pictures Department offers their students to shoot, edit and run their first film in their first semester. The department also an Avid Media Central pioneer, which helps the students to collaborate from anywhere easier, faster and better than ever.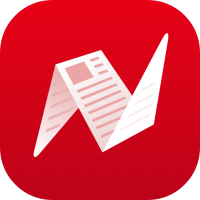 This is original content from NewsBreak's Creator Program. Join today to publish and share your own content.