NASHVILLE, TN — The article 'Beyond the Checklist Approach: a Library-Faculty Collaboration to Teach the BEAM Method of Source Evaluation' was published in the open access journal, "Communication in Information Literacy".
Belmont University staff designs and assesses a sequence of assignments to teach students how to evaluate information using the BEAM method, which shifts the focus from what sources are (primary, secondary, popular or scholar) into focusing on what the writer will do with the information.
BEAM method, developed by Joseph Bizup, stands for Background, Exhibit, Argument, Method.
To get a Background, students use a source to provide general information to explain a certain topic. Then students Exhibit by using sources as evidence or example to analyze. Students also need to give Argument and use sources to engage the argument. Finally, apply the Method by using source's way to analyze an issue to apply in students' own problems.
In the published article, Belmont librarians work with FYS instructors proposed a unit of instruction that would introduce the BEAM methods to students and guide them through the process of research and writing.
This research originated from the actual findings in students, where even if the students are able to select good sources for their assignments, they don't always know what to do with them. The common classroom discourse focused on the idea of finding sources as the goal of the research process is limiting students' critical thinking skills about information.
This publication pressed on the importance of promoting a discourse of 'learning about' rather than 'finding sources', in order to teach students how to read and interrogate sources for the purpose of learning.
BEAM method is useful for students to understand how a source might be used to make research and decision making become more efficient, effective and sound. Learning to utilize this method will provide students with a tool to help them sift through the enormous amount of researches and sources available. Students will be able to consider how best to use information from a source and identify areas of weakness within their own research and writing.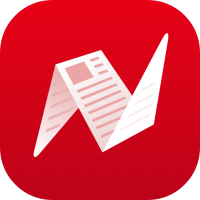 This is original content from NewsBreak's Creator Program. Join today to publish and share your own content.