MEMPHIS, TN — On Monday, June 28, 2021 Joseph C. Murphy Jr., Acting U.S. Attorney, has announced a conviction of Floyd Wallace (34) to 180 months imprisonment in federal prison for being a convicted felon in possession of a firearm. This was the following report from Wallace's conviction by Thomas L. Parker, U.S. District Judge, on June 24, 2021. There will be no parole for this case.
Referring to the court documents, Memphis Police officers stopped a Honda Accord for an expired Mississippi license plate on July 4, 2019. The driver's license was revoked due to fines payment failure on a previous criminal conviction. The driver was later identified as Floyd Wallace.
Wallace then attempted to escape the car before he was finally seized by officers. Wallace told the officers that he brought a gun inside his pocket. It was a Taurus 9mm pistol with six live rounds in the magazine and one live round in the chamber. The officers also found a bag of marijuana and a digital scale.
At that time, he had outstanding felony and misdemeanor warrants, including three prior violent felony convictions, two counts of aggravated robbery and one count of aggravated assault.
With the record, Wallace was named as an Armed Career Criminal and convicted to the mandatory minimum of fifteen years imprisonment. Wallace is now prohibited by federal law to have firearms or ammunition. In addition to his criminal record, Wallace is a Travelling Vice Lords gang member and was on probation for aggravated stalking and aggravated assault.
This case was investigated by Project Safe Neighborhoods or PSN, the Memphis Police Department, and the Bureau of Alcohol, Tobacco, Firearms and Explosives. The PSN program is the main effort from the Department of Justice's violent crime reduction. As an evidence-based program, PSN is proven to be effective at reducing violent crimes.
Raney Irwin, Assistant U.S. Attorney, is the prosecutor for this case.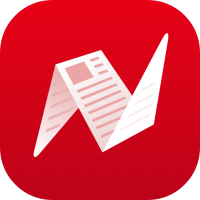 This is original content from NewsBreak's Creator Program. Join today to publish and share your own content.