NASHVILLE, TN — This year's graduation has been tough, if not, challenging times, specifically to the community of Nashville School of Law. The teachers, hand-in-hand with the students, staff and supporting partners make their way through the global pandemic and keep the learning to be more creative and innovative.
It is obvious to identify happiness and joy in the room as the class of 2021 crossed the stage and received their diplomas in front of a ballroom full of socially distanced friends and family, the first such gathering the School has had in two years.
"The stress and the uncertainty caused by COVID-19 increased the usual burdens of the last year of law school and added unfamiliar challenges," said President & Dean William C. Koch, Jr. in his welcoming remarks. "Through it all, the class of 2021 found new ways to learn, study and collaborate. I congratulate each of you for your tenacity, your resilience, and agility in overcoming these challenges. You—and in fact, all of us—deserve this celebration today."
Dean Koch recognized seven students who had performed fifty hours of pro bono service during their law school career: Olivia Al-Sadi, Sydney Raines Ashcraft, Stefany Bonfield, Stefanie Brake, Stephen Gallant, Emily Hobby and Elizabeth Kelly. Brake received special acknowledgement for performing the most pro bono hours. All seven students' names will be submitted to the Tennessee Supreme Court for consideration for the Court's "Law Students for Justice" distinction.
The students ranking in the top ten percent in each graduating class become members of the honorable Society of Cooper's Inn. This year, Olivia Al-Sadi, Stefany Bonfield, Whitney DaSilva, Stephen Gallant, Ellen Hendrickson and Leslie Todd earned the honor. Additionally, Al-Sadi received the Founders' Award for achieving the highest overall grade point average in the class.
The ceremony ended with the benediction by 2021 graduate William Williford, praying for everyone present and those who could not be in attendance. Williford highlights the impacts given by the professors towards the student's preparation in pursuing their career in the practice of law.
Visit the link https://zoom.us/rec/play/49Y8bjhV1M2uqndrW9iMKO1gXrDbdhxMFCbBAm9HhOYmtYeJM7w9oJx_rI7WmI6xPjypB8CgoIjogXBl.ADG87f3YCj-EUSMi?startTime=1622299099000&_x_zm_rtaid=67W3VHJnRniOpCT04GL7Lw.1625128849075.902abb8d4b8f59ab85290df46ad3eabe&_x_zm_rhtaid=301 for full coverage of the graduation ceremony.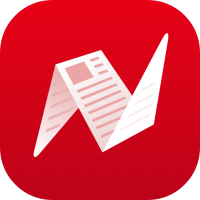 This is original content from NewsBreak's Creator Program. Join today to publish and share your own content.