NASHVILLE, TN — As Nashville Children's Theatre or NCT presents the classic tale "Charlotte's Web" on Saturday, June 26, 2021, there will be Addi King '26 as the Fern Arable, the charming and kind-hearted protagonist that will help Wilbur later on the story.
Addi King is Bakari King's daughter, the Middle School Theater director.
"I was so happy when I heard they were doing "Charlotte's Web" because I love that story," Addi shared. "Now that I'm cast as Fern, it feels so special to be a kid working in the grown up world—this is my first professional role and I'm just 13."
In Charlotte's Web latest film adaptation, Fern was played by Dakota Fanning, a white young actress at the time. In this NCT's adaption of Charlotte's Web, Addi proudly showing audiences that the character is not determined by skin color.
"We've all worked so hard, I'm so excited for the audience to see it," Addi said. "And most importantly, for people like me to see it; I want girls in the audience to see it and know that young, African American girls can do anything."
This Charlotte's Web performance is Addi's first professional gig. Prior to this role, she has performed in "Frozen", "Junie B. Jones" and "Sister Act." Her role as Elsa in "Frozen" is her favorite. She also has performed in various Theater Bug Productions, as well as played in a performance when her father was also involved.
On working with her dad both in theater and at school, Addi shared, "It's great; it's like having a 24/7 mentor. My first show was with my dad, so working with him is really all I know, and it's nice because I know I'll always have someone there to help and support me."
Among Addi's teachers that have taught her about confidence, there are a few names that Addi remembers the most. Her seventh-grade French teacher, Martha Moore, and retired seventh-grade English teacher, Shannon Earl, were very influential for her. They were Addi's inspiration and they encouraged her to rise and face the difficulties while she was in the past school year. Another name is Jody Reynolds, her kindergarten teacher that shows solid support for Addi's artistry since she was so young.
"Over the years I've seen Addi in a number of plays and musicals both here and outside of USN, but I really feel like the time that I saw her transform into the artist she's becoming was watching her in our Middle School Musical in Frozen—she just shined in such a breathtaking way. Her performance brought tears to my eyes," Reynolds shared. "She is a rockstar student, actress, sister and just all around a good person; it's been wonderful to watch her progress and move through life, growing into someone so special."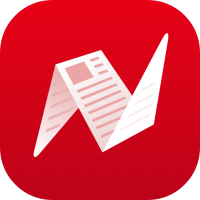 This is original content from NewsBreak's Creator Program. Join today to publish and share your own content.