NASHVILLE, TN — Vanderbilt University requires all of its community members to be vaccinated against COVID-19 for the 2021–22 academic school term.
The institution has updated its leave policy for its employees who need more time to recover from vaccination side effects to better accommodate this requirement.
Last August, the university offered up to two weeks of paid leave to qualified staff who were incapable of working due to COVID-19 side effects or isolation or quarantine due to near exposures.
The policy was updated to allow workers to take time off to get a COVID-19 vaccination or recover from the vaccine's symptoms. The policy was due to expire on June 30, but the institution may extend it to cover time away for vaccinations or recovery from any adverse effects.
The COVID-19 vaccination leave policy allows all full-time and eligible employees, whether they work remotely or on-campus, to take time off work to have a COVID-19 vaccination or recovery from side effects post-vaccination. This leave policy allows for one day of leave for each vaccination, with a total of 2 days per vaccination.
Cleo Rucker, assistant vice chancellor and chief human resources officer, stated that they know their staff has many duties both inside and outside the workplace. The university cares about every employee and wants to offer as many options as possible to receive their vaccine. One way they're attempting to help is with this COVID-19 vaccination leave.
Requests for time off to get the COVID-19 vaccination should be requested at least three planned workdays before the scheduled vaccination date, if possible. A supervisor must assess the request and accept or deny it as soon as possible. If a worker requests time off on the day a vaccination is offered, attempts will be made to accommodate the worker's request.
Non-exempt workers must use the COVID-19 leave absence type of card to report every hour on their timecard, while workers who are not qualified for COVID-19 vaccine leave or have used up their COVID-19 vaccination leave should take paid administrative leave instead.
The deadline for workers to submit their vaccination certificates is July 31.
To find out more about Vanderbilt's COVID-19 vaccination leave policy, visit https://news.vanderbilt.edu/2021/06/28/vanderbilt-extends-covid-19-vaccination-leave-policy/.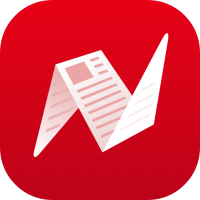 This is original content from NewsBreak's Creator Program. Join today to publish and share your own content.