NASHVILLE, TN — Lipscomb University has debuted an African American Studies minor in spring 2021.
College of Liberal Arts & Sciences Dean David Holmes will teach the first course, "Introduction to African American Studies", a sophomore-level engagements course with 40 students enrolled
Lipscomb's African American Studies will have 18 credits. The interdisciplinary minor will serve future professionals in relating to cultures beyond their own, dealing with conflicts, and many more, according to Holmes.
Holmes then explained that students need to be able to relate to other cultures professionally. He also explained that people need to understand the person when dealing with conflict.
"There is a spiritual dimension to studying a culture that is not your own, and there is a patriotic dimension. America is America because of these diverse experiences," Holmes said.
Holmes then added that the new academic program also fits within Lipscomb's overall goals to engage with the community and enhance inclusivity.
Associate Dean in the College of Liberal Arts & Sciences Florah Mhlanga then said that the minor would teach courses from the American Civil Rights Movement from the department of History Politics and Philosophy and Cross-Cultural Communication, from the Department of Communication and Journalism.
Mhlanga also said that the Africa-America Minors developed only two new courses; "Introduction to African American Studies", which Holmes currently teaches, and "African American Literature". Both courses will help the university to produce students who succeed in jobs and leading good lives.
"Transferrable skills from this minor will include empathetic listening, culturally informed written, oral and digital communication, and critical, creative and collaborative thinking," add Mhlanga.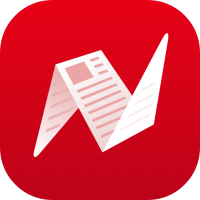 This is original content from NewsBreak's Creator Program. Join today to publish and share your own content.