NASHVILLE, TN — The residents of Davidson, Williamson and Wilson counties need to register by July 7 if they wish to receive assistance in relation to the storm from March 25 to April 2.
Residents may receive help with the cost of temporary rentals, receive home reparation or rebuild assistance and replacement of essential personal property.
Insured residents are encouraged to apply for this aid as their insurance might not cover all of the losses of the disaster. FEMA will help cover losses insurance won't cover.
The assistance FEMA offers is not a loan. Residents do not have to repay the aid they received.
Interested residents may apply through a phone line at 800-621-3362 (TTY 800-462-7585). The line is available every day from 6 a.m. - 10 p.m. Central Time. Residents may ask for multilingual operators.
They can also apply through the FEMA mobile app or by visiting http://www.disasterassistance.gov/.
Residents who have received and disagree with a letter of determination sent by FEMA may appeal within 60 days of the date stated.
U.S. Small Business Administration is also offering help through low-interest disaster recovery loans. Residents may apply by July 7 at the latest. They provide loans to eligible homeowners, renters and businesses. The loan may be used for restoring properties before the disaster.
For more information on the loan, contact 800-659-2955. Contact 800-877-8339 for those who are hard of hearing. Residents may also send an email to DisasterCustomerService@sba.gov.
Visit FEMA's website for more information on Tennessee's disaster recovery: https://www.tn.gov/tema.html, http://www.fema.gov/disaster/4601.
Or follow their social media at http://www.facebook.com/fema and https://twitter.com/femaregion4.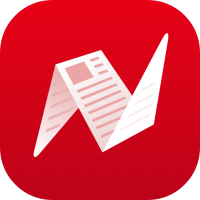 This is original content from NewsBreak's Creator Program. Join today to publish and share your own content.