NASHVILLE, TN — As an organization that provides the community's needs through volunteerism, Hands On Nashville (HON), collaborating with their partner Community Resource Center, is now opening opportunities to participate in building a Relief and Hygiene Kit. Volunteers will be joining the team in preparing kits filled with basic hygiene supplies and household cleaning products in their warehouse. Volunteers will also sort materials, set up production stations and compile kits for distribution.
In order to practice COVID guidelines, the community will provide masks, disposable gloves and hand sanitizer to the volunteers and members during the activity in the warehouse, while encouraging social distancing. The volunteer program will benefit eight counties through Middle Tennessee. Interested participants with minimum age of 8 (with adult supervision) and above are encouraged to apply.
The upcoming schedule for the building Relief and Hygiene Kit program will be starting from July 1, with ten-person space capacity. It will be held from 9.30 a.m. to 12.30 p.m. The detailed available schedules and space can be checked in their website https://www.hon.org/opportunity/a0C1H00001atFmKUAU?fbclid=IwAR1sWZ0L1JqqANU97XBt713WkXCIRa5wkhxcHC5lzXDwduzZUBTCmB5yGnU.
Established in 1991 by Hal Cato, Hands On Nashville aims to deliver impactful movements by developing volunteer opportunities with other non-profit organizations. Some of their notable services include the devastating flood that hit Middle Tennessee in 2010, where Hands On Nashville served as the central clearinghouse for disaster response volunteers during the flood disaster and the volunteer response was huge. That year, between May 3 and December 31, over 22,000 people donated 91,000 hours to flood recovery and restoration efforts in more than 1,200 volunteer projects through HON alone.
Later on, in Spring 2020, a deadly F3 tornado blew through the city on March 3, severely damaging nearly 600 homes and businesses, continuing for more than 60 miles. Within merely a week of the tornado, more than 26,000 individuals expressed interest in volunteering for relief and recovery efforts via hon.org. The volunteers cleared tornado debris, distributed foods and provided aid and comfort to those affected by the damage.
During the early days of the pandemic, HON also took part in catering to families and communities by distributing adequate food supplies to families in need, making and distributing facemasks and supporting healthcare professionals at Community Assessment Centers.
Thirty years after its launch, today HON connects thousands of volunteers of all ages to more than 300 service projects each month. Volunteers are a critical part of the survival of the community during difficult times. For more information about Hands On Nashville, visit the webpage at https://www.hon.org/.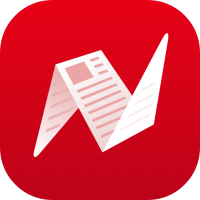 This is original content from NewsBreak's Creator Program. Join today to publish and share your own content.