NASHVILLE, TN — Bethany Collins's solo exhibition, 'Evensong', is currently on view up to September 12, 2021.
The Frist Art Museum are presenting an exhibition of Bethany Collins' multimedia works, including paintings, drawings, prints, an artist's book and wallpaper in historic intersection of language and race. The exhibition is on view in the Frist's Gordon Contemporary Artists Project Gallery, starting today to September 12, 2021.
A focal point of the gallery at the Frist will be her newly produced artist's book containing 100 iterations of 'The Star Spangled Banner', which was originally written by Francis Scott Key in 1814. Many different versions have been written over time to support various political or social issues. Here Collins used a laser to cut out the musical notes, the unifying melody across all versions of the song.
Since 2016, Collins has also examined translations of Homer's epic poem 'The Odyssey', which recounts the ten-year journey of the warrior Odysseus after the Trojan War. She was especially interested in Book 13 of the ancient text of exile and homecoming, which describes the sense of estrangement and unfamiliarity Odysseus felt on returning to his homeland.
The concept of homeland feel similar for her. As she was born and raised in Montgomery, Alabama and trained at the University of Alabama and Georgia State University, she has deep ties to the southeastern United States. However since her graduation, she has to live in northern cities. Her relationship with the region of her upbringing and the connection to the country as a whole is expressed in her screen printed and flocked wallpaper 'I Cling to You in Sunshine'.
To complete the exhibition, there will be Evensong last summer presented. So come and enjoy the masterpieces.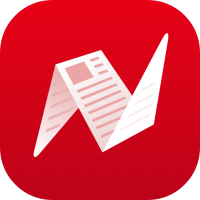 This is original content from NewsBreak's Creator Program. Join today to publish and share your own content.