NASHVILLE, TN — PENCIL, a Nashville-based nonprofit organization for students' welfare, will be holding its annual fundraising event, "Back to School Breakfast", at the Belmont Curb Event Center on Wednesday, August 18, 7–8 a.m.
This event also will be held virtually on Tuesday, August 17, from 7.30 a.m. for those unable to attend in person.
The event will be attended by more than 500 business and community members. They will share insight into their own experiences with PENCIL's programs and hear from partners, teachers, and students.
PENCIL, short for Public Education Needs Community Involvement and Leadership, is a nonprofit organization focused on education. This organization builds strategic partnerships between community groups and Metro Nashville Public Schools (MNPS).
PENCIL's goal is to link community resources to Metro Nashville Public Schools as a way to help young people achieve academic success and prepare for life. Their vision is a world where access and opportunities are fair for all students to have a successful future.
The needs of MNPS guide the organization's values as it will be collaborative and transparent while acting with integrity and demonstrating kindness and gratitude.
Since its founding in 1982, PENCIL and its partners have worked with private industry, city officials, and other nonprofits through community partnerships and collective impact models, which offer students invaluable access to mentoring, job shadows and more.
PENCIL's 4th annual Back to School Breakfast Fundraiser is sponsored by bank Elliot Davis. This event will raise support for the unique programs that support student success by linking community resources to Nashville public schools.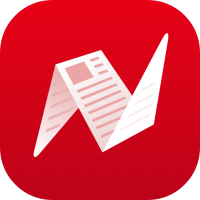 This is original content from NewsBreak's Creator Program. Join today to publish and share your own content.