NASHVILLE, TN — If you are a parent or caregiver, summer might be a bittersweet time. It is the perfect chance to spend more time with the kids, or go on a vacation and enjoy the summer weather. On the other hand, summer means no school routines for the kids, and maybe parents need to have someone watch over the kids when they are at work.
Well, many of the workers at Nashville Public Library (NPL) feel the same challenges as other parents during summer.
The NPL introduced the Summer Reading Challenge to kids with free prizes to earn. This is a chance to keep the kids learning and following the learning strides. It also includes fun activities to keep kids engaged.
There are a lot of kids out there who don't like to read. According to Scholastic's "Kids & Family Reading Report (7th Ed.)," just fifty eight percent of children surveyed in 2018 said that they love or like reading books. The number was down by sixty percent from a survey in 2010. A more concerning result, by the time they reached 9 years old, only thirty five percent of kids read for fun, five to seven days per week compared to fifty seven percent of 8 years old.
So the question is how to encourage kids who hate reading? Parents can encourage kids to act out or tell their own stories, create their own games with their own rules for families to play, have them write about their day in a poem form or sing songs together.
None of these ideas involve books, but they involve words and using them in context. Ashley Tyler-Walker, a Children's Librarian at NPL's Edmondson Pike location said that literacy isn't all about sitting and reading. Literacy is learning how to use words to create context and understand the world around. It doesn't need books to do that.
The key to making kids love to read is choosing books that are interesting for them. The first one is tying what they read with the "why" question. Another option is finding books that are all about things the kids love. For example, books on games like Fortnite or Minecraft. Comic books, graphic novels, or manga also count as reading.
Since the NPL is the one hosting and organizing the Summer Reading Challenge, there are ways to increase the points for the Challenge. And that doesn't mean only books. They have plenty of special guest performers on music, tons of eBooks, eAudiobooks, digital comics, manga and many more, and a lot of digital resources.
The challenge had a goal 600-minute goal to complete, but don't be intimidated by the number. Parents only need to log roughly 17 minutes per day and complete the Challenge until August 21 (start logging the number since May 3).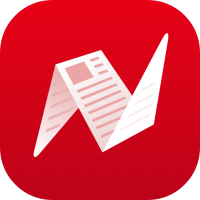 This is original content from NewsBreak's Creator Program. Join today to publish and share your own content.