NASHVILLE, TN — As we reunite in person, new opportunities and challenges emerge, with the State continuing to open up in this ever-changing environment. The rebuilding of Tennessee's economy requires the support of arts and cultural institutions.
These articles attempt to bring us together as a community by sharing how various groups find solutions to bringing the arts forward in our state, in awareness of the particularly difficult circumstances facing arts and cultural organizations.
Arts organizations around Tennessee have begun to lengthen their hours of operation and programming to accommodate the demand of members and visitors since the introduction of the COVID-19 vaccine earlier this year, and since the decreasing of infection rates.
Organizations have taken what they have learned about virtual programming and used it in a redesigned style of conducting their organizations. And they are pleased with this shift to fewer limitations.
West: Paint Memphis
Each year, community partners, businesses, schools, youth organizations, entertainers, artists and art supporters come together to paint Tennessee's largest collaborative mural. Paint Memphis, which is located in areas where traditional arts are underrepresented, literally brings art to the streets, making it free to anyone.
Paint Memphis will return to a two-week prep period and a one-day event on October 9, 2021. All artists and volunteers will be encouraged to be vaccinated, and everyone will be asked to self-disclose. Masks are also required (or respirators) if Shelby County or the CDC still requires them, and we will be housed in a single main facility with two offshoot buildings nearby.
As in the past, there will be live music and a festival. Everyone who goes will have access to plenty of hand sanitizer and free masks. This year's venue will be near Beale Street in downtown Memphis, which will enhance the project's visibility and participants through pedestrian, bicycle, bus and automobile traffic.
Middle: Borderless Arts, Tennessee
VSA Tennessee, formerly Borderless Arts Tennessee, has a long history of promoting equality and opportunity in the arts. They seek to guarantee that there are resources, tools and opportunities for arts programming in schools and communities across the state, in collaboration with and with the assistance of artists, parents/guardians and educators.
They work to bring the diverse world of the arts to Tennessee, from music and drama to visual arts and dance. Their purpose is to work with those who are disabled. Individuals with impairments are all involved in the creation of art with professional artists.
East: Hunter Museum of American Art
The Hunter Museum of American Art in Chattanooga, which is on the banks of the Tennessee River, acquires, preserves and presents American art while also bringing the community together via engaging educational and visitor-focused activities.
COVID-19 had a significant impact on the Hunter Museum of American Art, resulting in a four-month closure in the spring and summer of 2020. Staff at the Hunter quickly reacted to new ways of linking art with audiences, such as virtual artist talks and studio tours, Facebook Live art tutorials and a new area of Hunter's website dedicated to art activities and virtual experiences.
Statewide: Tennessee Craft
Tennessee Craft has been preserving and advancing Tennessee craft's rich heritage and legacy since 1965. They provide many stages for today's makers to display their work to people involved in the fine arts community, and they are rooted in the state's handmade past.
Spring and fall Craft Fairs, Biennial Exhibitions exhibiting the finest of Tennessee Craft, community demos, professional development seminars and the Master Artist Apprentice Program; among other events, showcase one-of-a-kind art.
The next Tennessee Craft Fair will be held on the October 8 and 10, 2021. Artists have until July 15 to submit their applications. For additional information about programs, events, and membership, go to tennesseecraft.org.
As the summer continues and the number of people infected with COVID-19 decreases, more organizations will offer a mix of live and digital public activities, exhibitions and events. Check the websites of the organizations you plan to visit while traveling around Tennessee to acquire the most up-to-date information on what is available.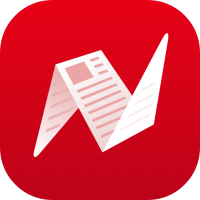 This is original content from NewsBreak's Creator Program. Join today to publish and share your own content.