NASHVILLE, TN — Pekka Rinne has won NHL's King Clancy Memorial Trophy, an annual award given to "player who best demonstrates leadership qualities on and off the ice and has made a notable humanitarian contribution in his community".
On Monday night, June 14th, the league announced that the goaltender had been chosen as the newest recipient of the trophy that wonderfully honors Rinne's love for his team and community.
"What an unbelievable honor," Rinne said. "It's a very humbling feeling. It's an honor to work with different charities and be involved in my community, and I've been fortunate to stay in the same city for such a long time. I feel like the team and the Preds Foundation have given me so many opportunities to get involved, so I really appreciate this."
Rinne was chosen for the award by a committee of senior NHL executives chaired by Commissioner Gary Bettman and Deputy Commissioner Bill Daly.
The NHL donated $25,000 on Rinne's behalf to the 365 Pediatric Cancer Fund presented by Twice Daily, which collaborates with the Monroe Carell Jr. Foundation. The Nashville Predators Foundation, backed by SmileDirectClub, will match a total raised by the Children's Hospital at Vanderbilt for cancer research.
"We started the fund in the 2012-13 season, and we've raised over $3 million," Rinne said. "That's our community, that's all the people who are helping us [raise money]. It's hockey fans, it's people who care for each other and it's amazing. Just being part of it, it's been truly special, and hopefully, it's something that lasts a long time. I hope that it's something that continues eventually when I'm not playing hockey, but it is certainly something that makes me very proud."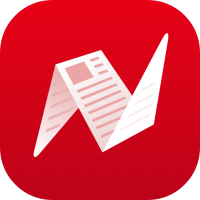 This is original content from NewsBreak's Creator Program. Join today to publish and share your own content.