NASHVILLE, TN — Pekka Rinne has become a staple of Nashville's hockey history and will continue to contribute significantly to the team and community in the future. It is no wonder that he won the King Clancy Memorial Trophy recently.
However, not only is he a leader on the ice, but also in the community that has embraced him throughout his career in Nashville. Since the beginning of his time with the Predators, he has quietly, yet consistently, devoted countless hours and dollars to a diverse range of worthy causes.
Alongside former captain Shea Weber, Rinne also formed the 365 Pediatric Cancer Fund presented by Twice Daily, which raises funds and awareness for childhood cancer research at the Monroe Carell Jr. Children's Hospital at Vanderbilt.
In support of Rinne's work in the community, we invite you to congratulate him for his achievement and support a cause that is so very important to him.
"After spending 15 years with the same organization and in the same city, and with the opportunities I've had through local charities in my community – this is very special to me," Rinne said.
Rinne thanked the Predators and the Predators Foundation for letting the players get involved in helping the community and Shea Weber, who helped him start the 365 Fund.
In November, The National Hockey League (NHL) and the National Hockey League Players' Association (NHLPA) initiated Hockey Fights Cancer and raised over $100,000 for the 365 Pediatric Cancer Fund presented by Twice Daily. They encourage every Preds fan to contribute to this campaign as their work is not done yet.
Recently, the donation has reached $22,216 of $36,500 by 374 people in six months. Now it's your turn, donate here.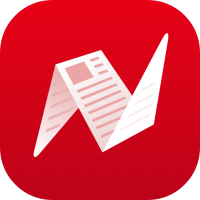 This is original content from NewsBreak's Creator Program. Join today to publish and share your own content.