NASHVILLE, TN — The COVID-19 pandemic separated many families, and this is a problem for many who had no one left in their house.
Yet, there is always a solution to any problem, just like Misa Acox shared with us.
Ms. Acox said that when her youngest child went off to college this past September, she realized that her nest was "genuinely empty". She initially said that she felt proud that she had invested her time to gave her kids the necessary life skills and instilled in them the confidence to go off to school without looking back.
While Ms. Acox's house wasn't necessarily empty with two dogs and two cats as her companion, she needs to fill her time while she wasn't at work. She also wrote that being an introvert also provided a particular perspective about how a person sees things during daily life at a pandemic.
But Ms. Acox's decided that she needed other ways to fill the time if she's not working. So here are some things that she chose to do.
First, she recommends the reader to try a new class or learn a new skill or take up something that the readers gave up. With the kids are all grown-ups, she can take up hobbies that she put aside, just like quilting and sewing, to make herself some artsy wall hangings and decorations.
Secondly, she recommends getting back in touch and hit the "refresh" button on friendships. As her children grow up, she can now call up friends, make dinner plans, and making honest, in-depth conversations to see how all her friends have landed later in their life.
Thirdly, Ms. Acox emphasizes self-care. She said about evaluating the food, the workout rhythm, and how she spent taking care of herself.
Lastly, she said that the readers need to create an emotional space to meet other people. She has some vision of hosting a dinner party while making new friends come over and hang out. She also tries her best to involved in her neighborhood by attending community meetings, getting to know her neighbors, and using local vendors for household jobs.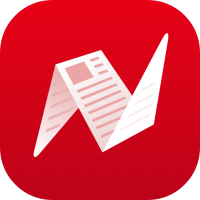 This is original content from NewsBreak's Creator Program. Join today to publish and share your own content.