NASHVILLE, TN — Vanderbilt University Medical Center announces that Nashville will open Farmers' Market every Thursday, through October 28, from 1:30 p.m. to 5:00 p.m. at the Medical Center Plaza.
If you want to find fresh vegetables, artisanal food, restaurants, stores and crafts, Farmers' Market can be a great choice. They will be back in business and are delighted to welcome back some vendors that participated in the previous Farmers' Market too.
Here are the list of some of the vendors :
A queen bee pollinators. Providing raw honey and flavor infused artisan creamed honey.
2. Smokin Oaks
Supplying various kind of organic meats that have been certified. Each of the animals are raised organically on the farm, with organic grass and organic grains as their food.
Over 40 species of seasonal food, herbs, fruits, berries, shiitake mushrooms and bedding plants are grown on the farm. They now focus on the manufacture of gourmet (and allegedly medicinal) shiitake mushrooms, as well as natural, locally grown, hand-picked food.
Providing and ensuring seasonal fruits and veggies with cleanliness and through natural production, so you can consume everything right from their Tennessee farms.
Sourdough breads, baked goods and also soaps.
Providing hand-picked, just-off-the-tree peaches. Freshness guaranteed.
Focusing on nature's best ingredients. All raw and cold-pressed. A various, colorful menu of juices, nut milks and cleanses available, and it changes slightly along with the seasons.
Specialized in gourmet frozen pops created with whole fruit and natural products gathered at the peak of freshness during the season, and where possible, locally sourced.
Visit their website to check for more vendors through this season.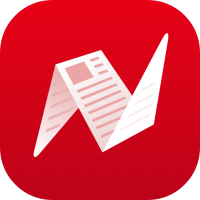 This is original content from NewsBreak's Creator Program. Join today to publish and share your own content.