I love road trips and I love fall scenery, but I'm not one to enjoy hours-long scenic car trips. I want to see and do on my weekend adventures. Can you relate?
This year the Farmers Almanac predicts that the best time for Fall color in South Carolina is October 19th through November 4th. Though the prediction doesn't start until next weekend, avoid the crowds, and consider visiting any one of these this weekend instead. This list has both fall fun and color from the Upstate to the Midlands to the coast. (No pumpkin patches, I promise).
1.) Pretty Place Chapel
Perched on Stone Mountain, the Fred W. Symmes Chapel in Cleveland, SC was originally built for a youth camp in 1941. Since then, the building was donated to YMCA Camp Greenville.
The chapel is open during daylight hours (6 AM- 8 PM) but has become a popular spot for weddings. Be sure to check the schedule, updated sometimes hourly, on their website here.
The views are stunning and serene. You won't find anything else like it. If you find that it's open, it's worth the day trip drive. You'll find the chapel at 4399 YMCA Camp Rd Cleveland, SC 29635.
If this concludes your day trip, I recommend a stop at Victoria Valley Vineyards for a wine tasting and sampling of their café offerings (including a full lunch menu until 3 PM). 1360 Saluda Rd, Cleveland, SC.
2.) Table Rock State Park
40 minutes East of Fred W. Symmes Chapel is Table Rock State Park in Pickens, SC. If you're headed here for a weekend hike, you won't be disappointed by the more than 10-miles of trails inside. Consider the moderate 1.8-mile Carrick Creek loop. If fall foliage views are what you're after, sans a hike, locate Lake Pinnacle for phenomenal views of Table Rock from the shore.
This state park is perfect all year, but it's a must-see in the fall months. If you're looking to make a weekend trip to this park, they boast both campgrounds and cabin rentals too.
3.) Visit Walhalla
A 1 hour, 15-minute drive from Pretty Place chapel and a 40-minute drive from Table Rock, is the tiny town of Walhalla, SC. The route from either destination to Walhalla will take you through SC-11, a perfect route for fall foliage peeping.
Walhalla offers many amazing hikes and waterfall views like those of Isaqueena Falls. Have lunch, coffee, or a cold brew in this "Main Street to the Mountains" town before visiting one of the local museums.
4.) Poinsett State Park
While the views don't quite compare to either Table Rock, the chapel, or those waterfalls in Walhalla, this park is a hidden South Carolina Midlands gem. Poinsett State Park sits at the convergence of the Low Country and the Upstate.
Hiking trails with Spanish moss-covered trees makes this a stunning place in the fall. If hiking isn't your forte, the park has a small welcome center with restrooms and picnic tables at the edge of the Old Levi Mill Lake. Looking to make it a weekend trip? The Park has both cabin rentals and campsites too.
5.) Georgetown
Georgetown to Charleston makes up South Carolina's Hammock Coast. While not typically associated with Fall, it's the perfect time of year to visit. With summer crowds gone and the weather cooling a bit, you won't be disappointed by the large offering here.
Spend the day at Brookgreen Gardens. Hike, canoe, or kayak in the Waccamaw National Wildlife Refuge. Visit the Hammock Village Shops and watch cotton hammocks, handmade on site. Take the 3-hour tour of Hobcaw Barony.
Whatever you're looking for while the temperatures are more moderate, you'll find it here.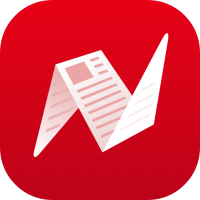 This is original content from NewsBreak's Creator Program. Join today to publish and share your own content.