"Shame, shame, shame!"
My granny would say as she pointed her index finger at me. That's all it took for me to stop whatever I was doing.
Touching a knick-knack in a store. Talking over an adult. Sneaking candy from a tin. Rummaging through her drawers.
To be fair, she hoarded things everywhere. You never knew where you might find a secret candy stash. It was too tempting for my child-sized self.
Somehow, the theme of this minor correction to my behavior seemed to snowball. It followed me through my childhood years of development. Then into my teenage years.
Before I knew it, shame steamrolled my existence. What was once a harmless (and admittedly cute) gesture from my elderly Granny morphed into something else.
No longer over secret candy and instead about my body. Then about small mistakes. Awkward things I said or did from years earlier flashed through my mind as I was trying to sleep. Toxic shame paralyzed me.
Shame is an inside job
For as long as I can remember, I tried to explain what this felt like to others. My close friends dismissed my notions of unworthiness by doling out half-hearted platitudes. My husband, try as he might, couldn't convince me that I am lovable and wanted.
It became a brutal internal battle. I struggled to find the courage to share how I was feeling with others. When I did, I felt dismissed by their simplistic reactions. Looking back, I know I sounded a bit crazy. To be fair, I felt a bit crazy.
How do you explain to another person that no matter what you do, you still feel unworthy? How do you tell the story of that time in 11th grade you did an embarrassing thing and now, in your thirties that memory kept you awake last night?
One memory would ping another memory until I found myself giving up sleep altogether. I even found myself struggling with second-hand toxic shame from the actions of others. (This happens frequently if you grew up in a toxic family and inherently knew that it was wrong.)
The answer for me was, eventually, I didn't talk about it at all. Instead, I battled these thoughts and the physical wash of shame alone. My body braced for the impact of constant shame spirals. Tension headaches and knots in my shoulders became the norm. (In Complex PTSD, this is called armoring and it happens because shame triggers the nervous system's fight or flight response.) I isolated and I used alcohol to quiet my mind.
Toxic shame is different
Shame is equated with embarrassment. I often heard things like "Oh don't be embarrassed about that. Everybody does it". But embarrassment is different than toxic shame.
Toxic shame comes from something much deeper and complex than my cute Granny's finger-wagging.
Often stemming from abuse or neglect. Specifically from forms of emotional abuse as neglect. Planted in childhood when we are most vulnerable. Toxic shame becomes an internal belief system. This belief that says you are worthless, unwanted, and/or unloved.
Toxic shame corrupts the core of a person. It skews the way you view yourself. Sometimes referred to as internalized shame. It includes negative self-criticism and a belief that others view you this way too. It's a nagging fear that you will look or sound stupid.
It's the feeling of never being good enough. Skinny enough. Successful enough. Pretty enough. It hijacks our ability for self-compassion, self-love, acceptance, grace, or forgiveness.
How to tackle toxic shame
I did all the suggested things. They only made my toxic shame spirals worse because they didn't work. Then I felt shame because I tried and still failed.
Toxic shame cycles can feel impossible to break free from but, you can. To be clear here, I am not a mental health professional. I still battle with toxic shame, but I have learned how to handle it better.
If you've been in talk therapy, tried to explain, taken depression/anxiety meds, meditated, tried yoga, and still get sucked into a shame spiral, try these instead.
Find a trauma-informed therapist
Trauma-informed therapists can help you recognize the pattern of behaviors that keep you chained to toxic shame. A good, trauma-informed therapist will help you with the 4 R's of trauma: realization, recognition, response, and avoiding re-traumatization.
This matters for toxic shame because often, you don't realize signs of trauma (especially from childhood). Building a blueprint of your experiences is the key to learning the root cause and the triggers of shame.
Engage in reparenting
Reparenting is a technique based on the idea that our emotions stem from an underdeveloped nervous system. An emotional reaction as an adult can come from the nervous system of who we were at 8 years old, for example. One thing can make us feel like we did at that young age instead of the adult age we are now.
Reparenting phrases sound like:
You are safe
You are loved
No one is going to hurt you right now
From Dr. Nicole LePara, "Reparenting is the act of giving yourself what you didn't receive as a child." For more on this concept, check out her website here.
Try practicing iffirmations
Iffirmations are similar to affirmations. Rather than using affirmative statements, you use what-if statements. It may sound odd but, affirmations may not work for you if you struggle with a damaged inner self.
Affirmations can feel like lies. Iffirmations allow for the possibility of a statement to be true. Iffirmations are statements that sound like this:
What if I have everything I need?
What if I am enough?
What if I succeed?
Keep in mind
Along with the above list, I still, 2 years later draw on a few profound statements.
How many years behind bars would you be serving if what you're feeling shame about was punished by law?
Most times, the answer is zero to maybe a few. Either way, how long will you punish yourself for actions you can't take back?
"I decided a long time ago that the only person that could embarrass me is me."
Someone said this to me once and I cling to it still. Especially for those times when I feel second-hand embarrassment from the actions of others. I am only responsible for me, no one else.
No amount of guilt will change yesterday and no amount of anxiety will affect tomorrow.
A bit folksy to my realistic INFJ self, but for some reason, it works. It breaks my spiraling thought pattern when a shame tornado starts to brew in my brain.
Again, I can't promise that any of these things will cure you of toxic shame once and for all. Honestly, I don't think that's possible. Not when the damage happens during our developmental years. But, you can utilize this list to handle it better and rebuild your self-worth.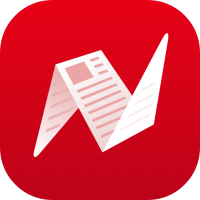 This is original content from NewsBreak's Creator Program. Join today to publish and share your own content.